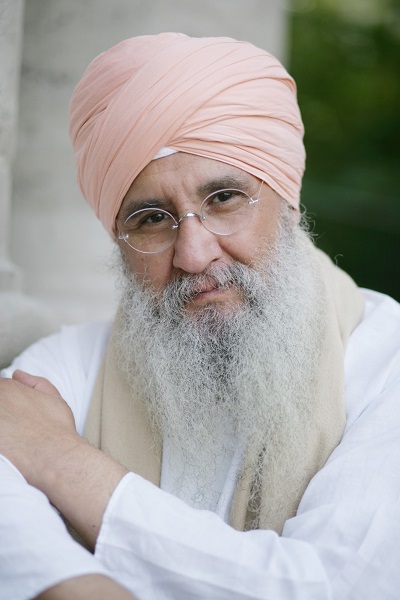 FIRST LEVEL OF SAT NAM RASAYAN
 Basic teachings of Sat Nam Rasayan:
-Enter a silent state of meditation (open space).

-Hold it steady (Equalize).

-Relate to something (individualize).

-Heal by resolving resistance in the relationship (complete). 
Practical objectives of the course: 
-Learn to meditate in silence in a deep and stable way.

-Dissolve resistances simply by allowing them.

-A perception not separated from reality.

-Heal in a simple and powerful way.
TO OPEN THE SPACE IS TO ENTER INTO SILENCE
In Level 1 of Sat Nam Rasayan, the space is opened through a series of exercises guided by a competent instructor, capable of perceiving the silence in the class. The student recognizes and allows the subtle sensations of his own body, and holds the space from there. At the same time, he recognizes and allows his resistances, that is, thoughts, emotions and impulses that distract him. He learns not to react and just feel what he feels and give him space. So, the resistances dissolve and the space is activated.
 EQUALIZING IS STAYING IN SILENCE WITHOUT BEING DISTRACTED
It is not enough to open the space. You have to hold it steady. We call this equalizing. It is about remaining steadily silent without being distracted. This happens when we let go of identification with the personality, but this has to be experienced over and over again. We transcend the frames of distance and difference. Everything that exists happens integrated in the sensation of ourselves. We call this unification shunia.
 TO INDIVIDUALIZE IS TO RELATE TO ANY EVENT FROM THE SILENCE
Living is relating. I don't choose my relationships, life gives them to me. My only degree of freedom is how I take them. When I have my space open, individualizing is about opening up to the event, letting go of any discrimination or difference, and letting it happen in a new way.  
We can individualize people, their physical, emotional or energetic conflicts; We can also relate to animals, plants, homes, workplaces, events, etc. In general, we can feel any aspect of the universe. 
To individualize is to perceive and it is also to know; comprehensive and direct knowledge, beyond cultural or emotional preconceptions.
TO COMPLETE IS TO TRANSFORM THE RELATIONSHIP BY DISSOLVING RESISTANCE
When the meditator experiences the relationship without resisting it, the event is modified. To complete is to release the resistances that appear in the relationship.
Sat Nam Rasayan is about individualizing and completing. Both the meditator and the person who is the object of the relationship are transformed into a quiet, meditative, light and luminous ecstasy. Yogi Bhajan used the term "projective meditative mind" to denote this transcendent quality of consciousness..
A practical example of transformation 
Let's take a practical example: a person comes with a certain conflict. The meditator enters into silence and allows that to be reflected in his field of sensations in an unpreconceived way. Let's say the healer notices a tight line in the chest, or a void somewhere in the body. Without losing the entire sensitive field, he gives space to that tension without judging it or trying to understand it, until it dissolves. It continues until the notion of separation disappears. It is now that it enters deep silence and the event is modified.